Top 5 Wednesday is a weekly meme hosted by Sam from the YouTube channel, Thoughts on Tomes. Check out the Goodreads group for topic schedule and participants.
---
This week is a freebie topic week, which is perfect because I have been so bad about posting lately and this is a great way to jump back in. Again.
The topic I have decided on is Books I LOVE with Covers I HATE!
Usually it's the opposite: you are attracted to a cover and then disappointed when the story doesn't live up to the expectations you based solely on its beauty. Right? We've all been there at least once…ahem… To Kill a Kingdom (I mean, the book was okay, but that cover! am I right!?)
But every once in a while you hear good things about a book that you had passed over because the cover is atrocious, or tropy, or just generally unappealing.
Now, I realize you should never judge a book by its cover…. but c'mon we all do. If we are not looking for something specific, it's typically the cover that draws us in.
So here they are: 5 books that I have read and loved, but never would have thought to pick up on my own because I totally judged them by their covers (plus 2 that I haven't read yet, but have heard they're great even though they are hideous).
In no particular order:
1-The Upside of Unrequited by Becky Albertalli
It's just so ugly. It looks like it's for 12 year olds, but like, bratty texty 12 year olds…. not demigod summer camp, or school of wizardry 12 year olds.
It's actually a great book about an 18 (I think) year old with body issues, anxiety, a non-traditional family, and experiencing first love.
2- The Gentleman's Guide to Vice and Virtue by Mackenzi Lee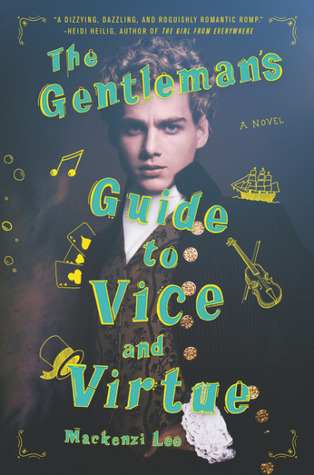 So right off the bat, I don't love books that have people on them, because I inevitably picture the character differently, if only slightly. In this case, that didn't turn out to be such a big problem because I listened to the audiobook (AMAZING btw) and so didn't have to see the cover often. Plus, yeah, this is totally Monty. My main problem with this is that the lettering and doodle style graphics over the portrait make it seem like a Seventeen Magazine cover… or some other equally sugary publication.
Honestly, it's grown on me the slightest bit since reading it, but had I not heard over and over how good the book was, I never would have picked it up on my own.
3- All Your Perfects by Colleen Hoover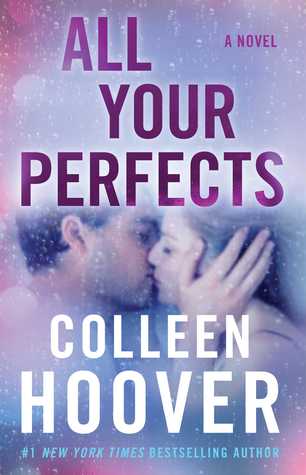 Books with "white people almost kissing" on the cover… yeah I don't read those books. But my sister has followed a few of my book recommendations, so when she encouraged me to read this (actually shared her audible with me, so I had no excuses not to) I figured it was time I actually go with one of her recommendations.
I haven't heard rave reviews about Colleen Hoover in general, so I did not anticipate loving this book. I don't think I will go out of my way to read any more of her books, but this one REALLY got me in all the feels. I cried for the entire second half of this book.
I feel like there are so many other images they could have used for this that could tie into the plot- a beach house, a take out container, a mysterious box, a couple with distance in between them…. literally anything would be better!
4- Daughter of Smoke and Bone by Laini Taylor
This entire trilogy is plagued by trash covers! Holy hell do I hate every single one of them! They are hideous… sorry if you actually like them… but they are so cheesy and don't capture the story AT ALL!!!!!
Now if I can get this trilogy in the UK paperback editions I would be all set. Those are MUCH MUCH MUCH better! Until then, I will settle for the audiobooks (currently listening to #3 actually) from my library because I don't want to look at these particular covers on my shelves.
5- Wintersong by S Jae-Jones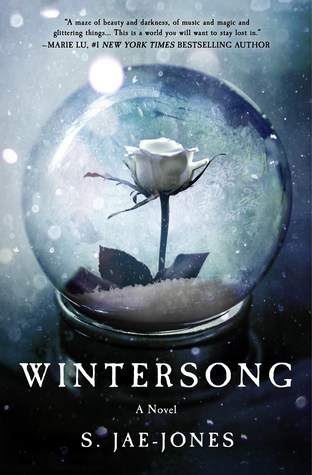 This is actually the least visually offensive of the bunch, but I certainly would have kept walking right past… in fact, I did, several times. Nothing about this cover says "Hey! Over here… I'm interesting!" It wasn't until I finally heard that it was a LABYRINTH RETELLING that I had to have it in my life.
---
And finally- here are two books I am very excited to read, even though I HATE THEIR FACES! I really hope they live up to the good reviews.
Undead Girl Gang by Lily Anderson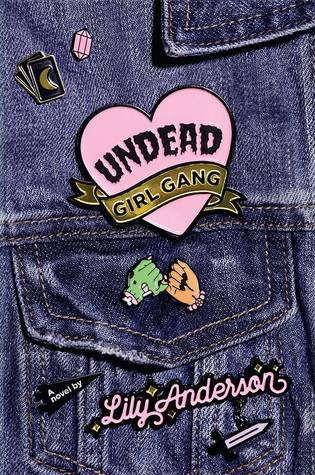 There is nothing good about this cover, except maybe that I can imagine what running my thumb over the title pin would feel like.
My Plain Jane by Cynthia Hand, Jodi Meadows, and Brodi Ashton
I have the same problems with this as I have with The Gentleman's Guide– it looks like a teen magazine cover. It's not terrible, I don't even know exactly what I would want to be done different…. it certainly is unique and makes the Lady Janies series cohesive and identifiable. I just don't happen to love it.
---
What covers have you come across that do their stories no justice?